What is a Ride Plate on a jetski (PWC) & What does it do?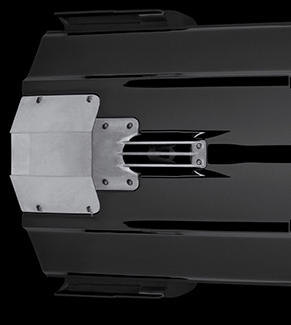 Personal Watercraft (PWC) come with a metal plate called a "ride plate" which is located behind the intake grate. It's function is to protect a portion of the hull and the jet nozzle from abrasion, and also assists the impeller to draw in water.
As PWC tend to ride up out of the water at higher speeds, often only the ride plate is in contact with the water, it must therefore function both as part of a water supply chain but also to provide stability and assisting with tighter more controlled turns. 
On PWC engines with a Closed Loop Cooling System (Seadoo's) the Ride plate also acts as a means of cooling the coolant (i.e. cooling the engine) so additionally works as a Heat Exchanger. 
Why would I change my Ride Plate?
You may wish to change the standard fit ride plate if any of the following are occurring when you ride: 
porpoising ( front end bouncing about )
you want more speed
you want the ability to make sharper turns
You are a larger person; you may find your PWC porpoises, changing your ride plate can help reduce this
If you ride in rough water it can reduce the amount of bouncing. 
What types of after-market Ride Plates are there?
Traction Vent - Allows the more to lift quicker on waves, provides incredible cornering and can act as a brake when coming into turns.

Concave - Tracks well and then when you go into a turn it will allow the nose to lift so you don't nose dive during hard turns.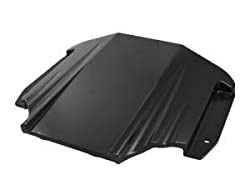 Extended Ride Plate - 
This generally used as a race plate as it will keep the nose from lifting and increase stability.