How does a wetsuit work?
A wetsuit is a neoprene insulation suit made for warmth and protection in watersports. Wetsuits work by trapping a thin layer of water between your body and the suit. This layer of water is warmed by your body which prevents you from losing too much heat while in the water.
Water molecules conduct energy (heat) 25-40 times faster compared to air molecules. 
Wetsuits are not meant to keep you dry. Neoprene is made of small closed cells that are filled with air which provide insulation against cold water by trapping heat in. The thicker the suit's neoprene, the warmer the suit will be because it has more heat-trapping insulation. It is important to research the water temperature (keeping in mind the different seasons and swells) in the region where you will primarily use your wetsuit.
Don't forget about your extremities too.. wetsuit shoes/boots, wetsuit hood/hat, neoprene gloves.. 
How to choose a wetsuit?
Considerations: 
Thickness
Type of wetsuit
Entry System
Size
Wetsuit Thickness Guide:
| | | |
| --- | --- | --- |
| Wetsuit Thickness | Water Temperature | Wetsuit Type? |
| 4mm / 5mm | Below 10˚C | Full length winter steamer |
| 3mm / 4mm | 10 - 15˚C | Full length |
| 2mm / 3mm | 15 - 20˚C | Full length or half length |
| 1mm / 2mm  | 20 - 25˚C | Shorty  |
| Wetsuit shorts & Rash vest or similar | Over 25˚C | Wetsuit shorts?  |
Types of Wetsuit:
Full Length Wetsuit: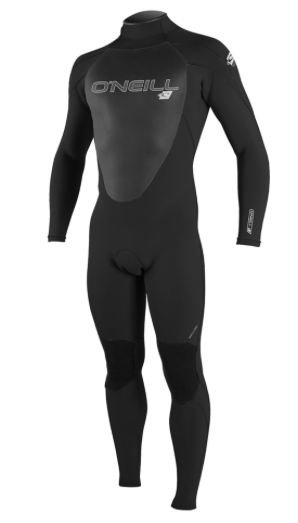 Half Length Wetsuit: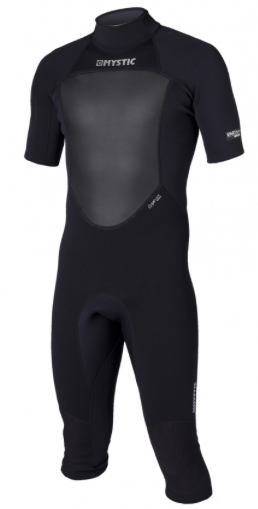 Shorty Wetsuit: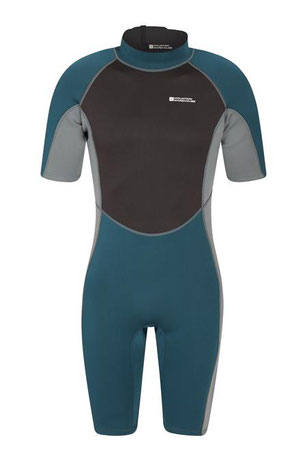 Wetsuit Entry Systems:
Back Zip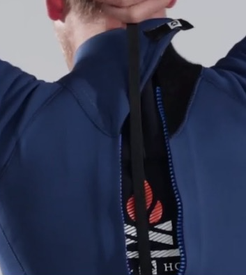 Chest Zip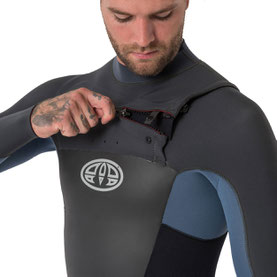 Zip-less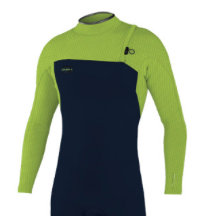 Wetsuit Size Guide:
Wetsuits are designed to be a snug fit, they will not perform their function if they are loose/ baggy.. 
If you're buying online: 
Choose the wetsuit style, thickness and brand that is most appropriate to the conditions and activity (male, female and childrens versions are available)
View the size chart on the wetsuit website
Measure your chest and height