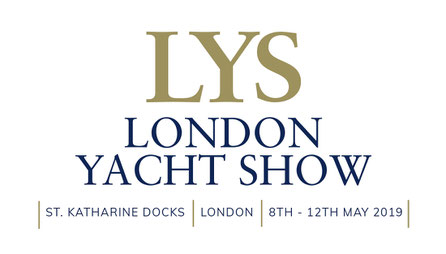 The London On-Water Boat Show has been renamed, rebranded and relaunched as London Yacht Show, and will take place on-water at St Katharine Docks this May 8-12 2019.
Previously known as London On-Water Boat Show, the renamed London Yacht Show will fill the requirement for manufacturers and dealers who attract high-end net-worth customers. This unique event will deliver a great platform to showcase their models, on water, in the City of London.
St Katharine Docks will host two floating villages with full size event marquees including a Platinum Pavilion, featuring luxury yachting and lifestyle products and a Monument Marquee, featuring marine 'toys' and boating accessories.
The Docks' Marble Quay will also feature a parade of super cars, bikes and trailer boats, and VIP ticket holders can also enjoy a floating champagne bar in addition to a VIP Lounge and concierge service.
Tickets will be available for visitors to purchase at the beginning of February through the website: www.londonyachtshow.com
The London Yacht Show will open: Wednesday 8: 2pm – 9pm (VIP Elite & Press Only) – this is the pre-show viewing for VIP Elite pass holders only.
Visitors can purchase tickets to attend: Thursday 9: 11am – 8pm; Friday 10: 11am – 8pm; Saturday 11: 10am – 6pm and Sunday 12: 10am – 5pm.